"Smart Spending in Retirement" on MoneyGeek.com
December 3, 2021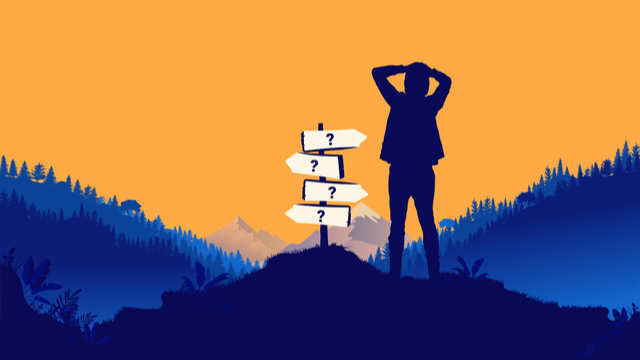 How do I find the right financial advisor?
March 16, 2022
I was about ten years old when my dad announced that he would like to change the way our family talked about money. Going forward he and my mom weren't going to make the decisions about how resources were used but it would be a family affair. The Clann McKenna Meeting entered our lives.
This Tagore quote comes from my dad's bulletin board, a fixture above every desk I ever knew him to have. These meetings were born of the spirit of this quote—that together the five children and my parents would find joy in the service of family decision-making—but for a ten-year-old they were a struggle. To keep me from boredom that brought out my less magnanimous self, I was nominated Minute Taker.
Doodling when I wasn't keeping track of deliberations, figures and decisions made the meetings more tolerable for sure, and I learned a skill I would use in almost every volunteer and work situation ever since. Something else happened in those discussions—I felt an inkling that this money thing and how people related to it was a very big deal. I began to see the power and possibility of money, that the sense of it being available could foster fulfillment and the sense of a lack of it could hinder ambition.
By the time I graduated high school, my parents started a business that ate most of the money, and without much to deliberate over we stopped having meetings. A few years later, the new business unsuccessful, my dad resumed a consulting career that put him on the road. I earned a business degree with a concentration in Finance, and I took over my parents' finances, from bill paying to managing investments. I would do this for the next 30 years, through my father's death, my mom's years alone and wrapping up her estate after she died.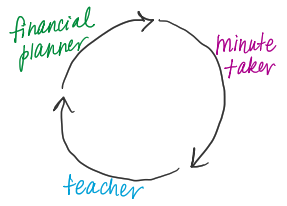 After earning that Finance degree and thinking I'd become a financial planner, I became a mother. Then when I became a single mom following a divorce, I became a teacher. I wanted to find a career well-suited to mothering and discovered in teaching that I could continue to follow the thread that wove through what fascinated me most: helping people discover what they came here for and develop the skills to make it happen.
The inkling for this motivating force in my life's work was first felt in those Clann Meetings, when I saw that the difficult decisions about dividing up scarce resources strengthened me, made me more focused on my aim and what it would take to achieve my goals. And the hardships and adversity contributed to that strength, not that it was built in spite of them. For as long as I can remember I've wanted to help other people develop that confidence and resilience too.
When it came time to pick up the financial planner work my involvement with my parents had extended into health care advocate, hospice companion, and trustee. I saw first-hand the difference it made in my parents' lives to have me there at the intersection of their wealth, health, and end-of-life planning, and I wanted to use those skills with others in similar situations. I became a specialist in Long Life Planning and Financial Transitions. I work mostly with women who after a life quake like divorce or the death of a husband or parent need to get to solid ground with the money they are now solely responsible for and couples who are shifting to life after full time work and need to get to a shared vision of what they want in a life well lived.